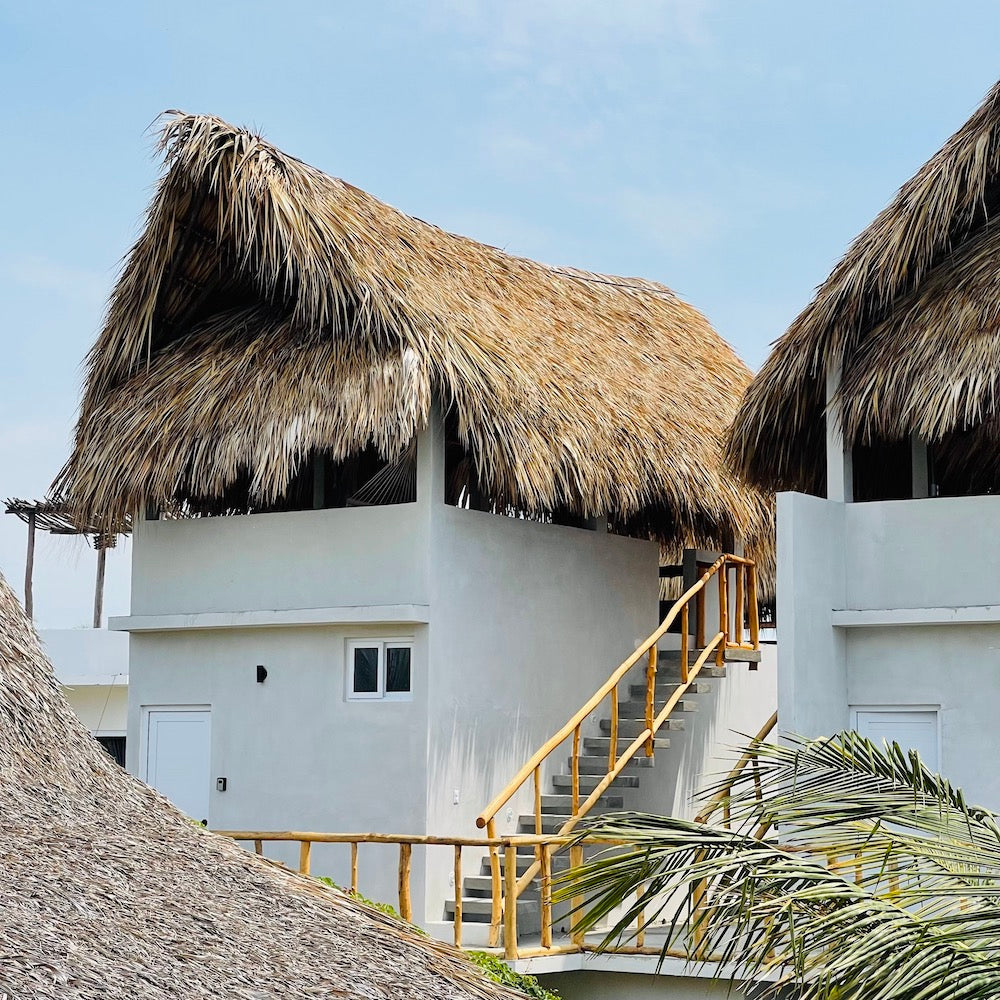 souls of the sea
the Airbnb Almas del Mar" is a hidden gem in the Pacific of Guatemala, exactly in El Paredón, a coastal paradise known for its impressive beaches and its relaxed atmosphere. This unique location, a few meters from the sea, guarantees an unforgettable vacation experience , offering guests access to the beach and the ability to enjoy the magnificence of the Pacific Ocean at any time of the day.
Information
Why choose El Paredon?
El Paredón is a small coastal town located on the Pacific coast of Guatemala. Unlike the more popular beaches in Guatemala, El Paredón is a relatively unknown tourist destination. However, this place is known for its beautiful beaches, impressive landscapes and its relaxed and welcoming atmosphere. It is the perfect place for those looking to escape the crowds and enjoy an authentic and unique experience.
Unmissable Activities in El Paredón, Guatemala
El Paredon Guatemala
Escuintla, known as "City of Palms", is located in south-central Guatemala, just 63 kilometers from Guatemala City. This region is famous for its sugar industry, as well as for its natural beauty and refreshing places to enjoy with the family. One of the most popular places is El Paredón beach, which has a variety of hotels and restaurants by the sea. In addition, El Paredón is one of the best destinations in the world for surfing, according to "The Guardian". In El Paredón, you will find a wide variety of options to stay, from luxury hotels to cabins and camps. In addition, the area has numerous restaurants where you can enjoy delicious food and cocktails while enjoying the impressive views of the sea. For those who love surfing, El Paredón is a true paradise. With impressive waves and a relaxed and calm atmosphere, it is the perfect place to practice this sport or simply enjoy the show of experienced surfers. Do not miss the opportunity to visit this wonderful town and enjoy everything it has to offer.
Frequent questions
What is the most beautiful thing about El Paredón?

El Paredón is a town with a relaxed and elegant atmosphere, surrounded by volcanic sand beaches and lagoons where you can practice kayaking. It has become a mandatory stop for those travelers looking for a paradise away from the crowded hotels of Monterrico and San José.
What is the best date to go to El Paredón?

If you prefer to enjoy a warm climate and cool off in the sea during the hottest months of the year, between May and July, El Paredón is the perfect place for you. Known for its beautiful scenery, volcanic sand beaches, and kayaking opportunities, this destination is a haven for those looking to escape the all-inclusive hotels in Monterrico and San José.
How much money is spent to go to El Paredón?

If the cheapest costs are considered in all aspects (trips, lodging and activities), the approximate cost that a couple needs to visit the Paredón is approximately Q2,500 Quetzales (314.69 US dollars).
What kind of clothes to wear to El Paredón?

It is advisable to wear cool and comfortable clothing, as well as a hat or cap to protect yourself from the sun. If you plan to explore less traveled areas, it is important to wear shoes with non-slip soles. It is also important to bring enough water as walking can get hot.
What activities can be done in the Paredón for free?

One way to enjoy your vacation is by spending a day on the beaches of El Paredón. Among the activities you can do are free turtles, tour the area on a bicycle, get to know the town center, take photos and practice yoga on the beach.
How to move inside the Paredón Guatemala?

One of the recommended ways to explore the Paredón is using some means of transportation, since walking or biking can be difficult due to the intense heat and the distance to travel. It is important to keep in mind that the town and activities in El Paredón are spread out and it can be tiring to walk for a long time.
What are the main attractions in El Paredon Guatemala?

Undoubtedly, El Paredón offers a large number of entertainment options for its visitors. It is a perfect place to enjoy a mix between the traditional culture of Guatemala and its wonderful beaches and natural lagoons, which makes it an ideal destination to travel with family or friends and experience everything it has to offer.